As nurses, we are privileged to play a vital role in supporting people to live longer, healthier lives. And given that we are the most trusted profession in the eyes of the public, we have a unique role to play, not only in treating people but also in offering advice to help prevent people becoming unwell in the first place.
One of the conditions where prevention can make the most impact is cardiovascular disease (CVD). CVD remains one of the biggest causes of preventable death and ill-health in the country, responsible for one in four deaths. While we've made progress in reducing preventable mortality from heart attacks and strokes over recent decades, there's much more we can do. This is recognised in the recently published NHS Long Term Plan, which recognises that CVD is the single biggest area where the NHS can save lives over the next 10 years.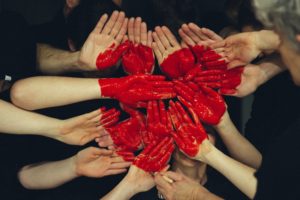 We know that detecting and treating the 'A-B-C' secondary causes of cardiovascular disease – Atrial Fibrillation, High Blood Pressure and High Cholesterol – can make a huge difference in preventing avoidable heart attacks and strokes.
Prioritising early detection and optimal treatment is vital. That's why last month, a coalition of over 40 organisations, led by Public Health England and NHS England, launched new ambitions for detecting and treating the A-B-C conditions. For example, at the moment just over half (57%) of those estimated to have high blood pressure have been detected (6.8 million people). The ambition is to increase this to reach 4 in 5 people (80%) estimated to have high blood pressure within the next 10 years. Community nurses will play a vital role in achieving this ambition.
Countries such as Canada have become world-leaders in CVD prevention through setting ambitions like these, and for the UK they represent an exciting opportunity to save thousands of lives and years of ill-health, by detecting more people at risk and ensuring they get access to the right treatment.
Here are some of the ways in which nurses can contribute to this important agenda. Many are already doing this as part of their everyday work:
access training to become more confident in identifying and managing high risk conditions for CVD – especially high blood pressure and atrial fibrillation – and familiarise yourself with referral and management pathways
check if patients have been offered an NHS Health Check, if aged 40 to 74 years of age
ask patients if they know their recent blood pressure reading, and offer a blood pressure check
ask patients if they have recently had their cholesterol checked, and offer testing where appropriate
discuss with individuals the importance of knowing and understanding their CVD risk and support them with information to lower this, e.g. through behaviour changes around smoking, physical activity, obesity and alcohol consumption.
The CVD ambitions are an important milestone in stepping up our fight against the nation's biggest killer. It will take commitment across society to reach these goals, but we know that they are achievable and that we can save thousands of lives by increasing detection and providing earlier interventions and treatment.
As nurses committed to the values of the QNI, with the aim of improving the care of people in the community, you play a vital role in delivering this important agenda. Nurses working in the community will be in the lead, continuing to improve the lives of the millions of people who they come into contact with in a wide range of environments, including the home and GP surgeries.
For more information about these ambitions, visit Public Health England's CVD health matterspage.
For more information about how you can embed CVD prevention into day to day practice, visit Public Health England's All Our Health page on CVD prevention.
Professor Jamie Waterall, Associate Deputy Chief Nurse and National Lead for Cardiovascular Disease Prevention at Public Health England
Dr Crystal Oldman CBE, Chief Executive of the Queen's Nursing Institute
cardiovascular prevention
Photo by Tim Marshall on Unsplash.